Helitack Challenge
Clearing trees, your way to a happy park
---
The action in Helitack Challenge and ramp up pretty quickly when you're starting out, especially if you don't manage the campfires visitors leave throughout the park.
Normal visitors (in black shirts) wander around the park admiring the nature with a chance to start a campfire if they stop in a clearing. Should they choose to start a campfire, you'll get a notice in the alert bar telling you which section of the park it's located. One of the best things you can do is to clear all trees that are adjacent to the campfire.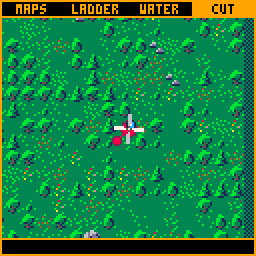 Switch to CUT mode while you're travelling to the area and then activate it to start the process of removing trees. You may have to clear away trees several times to get them all. It can suck up some time so be mindful and instead maybe just clear away trees that lead to bigger patches of trees so you can move on sooner to rescuing hikers.
All trees that surround the campfire (even the diagonals) will catch fire the camp is left unattended to too long.
Clearing trees is a most effective way to manage the park and keep things under control. Hikers will get lost and need rescued on their own as it is...you don't need forest fires making things more difficult.
Good luck!
Follow @morningtoast on Twitter for more game tips, links, and new games.