7-in-1 Morning Toast Mega Pack
A downloadable game for Windows
7-in-1 Morning Toast Mega Pack
Get 7 great arcade games in one bundle! This pack includes 6 games previously released and 1 unreleased shooter, Bunyan's Rage. All games include gamepad support.
Games included:
You can also play these games online for free on the Itch.io page.
There's also a Player Manual for Alien Harvest...worth a read before you play.
I need to thank everyone that contributed to the making of these games. Many of them couldn't have been made without the support and skills of others. Thanks to Brian Follick for most of the great music you hear in these games. And big thanks to the PICO-8 community for their support and sharing their knowledge so we can all learn how to turn our ideas into reality.
You should try using PICO-8 to make your own retro-flavored games. It's a great way to learn programming and game design.
Installation
Unzip the download file wherever you want. A folder named "mtmegapack" will be created. Then just run "megapack.exe" to start.

Controls
All games have gamepad support. Any gamepad should work just fine. All included games use 2-buttons and D-pad. Use Z, X, P and arrow keys to play with the keyboard.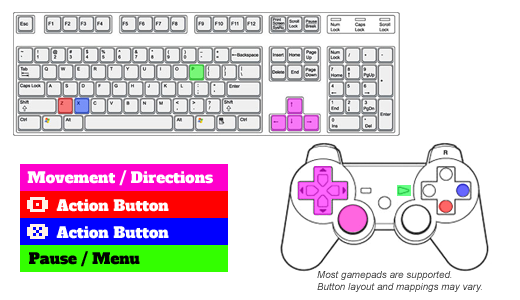 Download
Click download now to get access to the following files:
Comments
Log in with itch.io to leave a comment.
Holy hell, that's awesome! Thanks for taking the time...you guys were pretty damn funny. Pro tip: Try the other button when playing a game (or X on your keyboard). The Buzz Kill bee game and the Ghostbusters game change entirely when you use the other button. Hope you play them again.